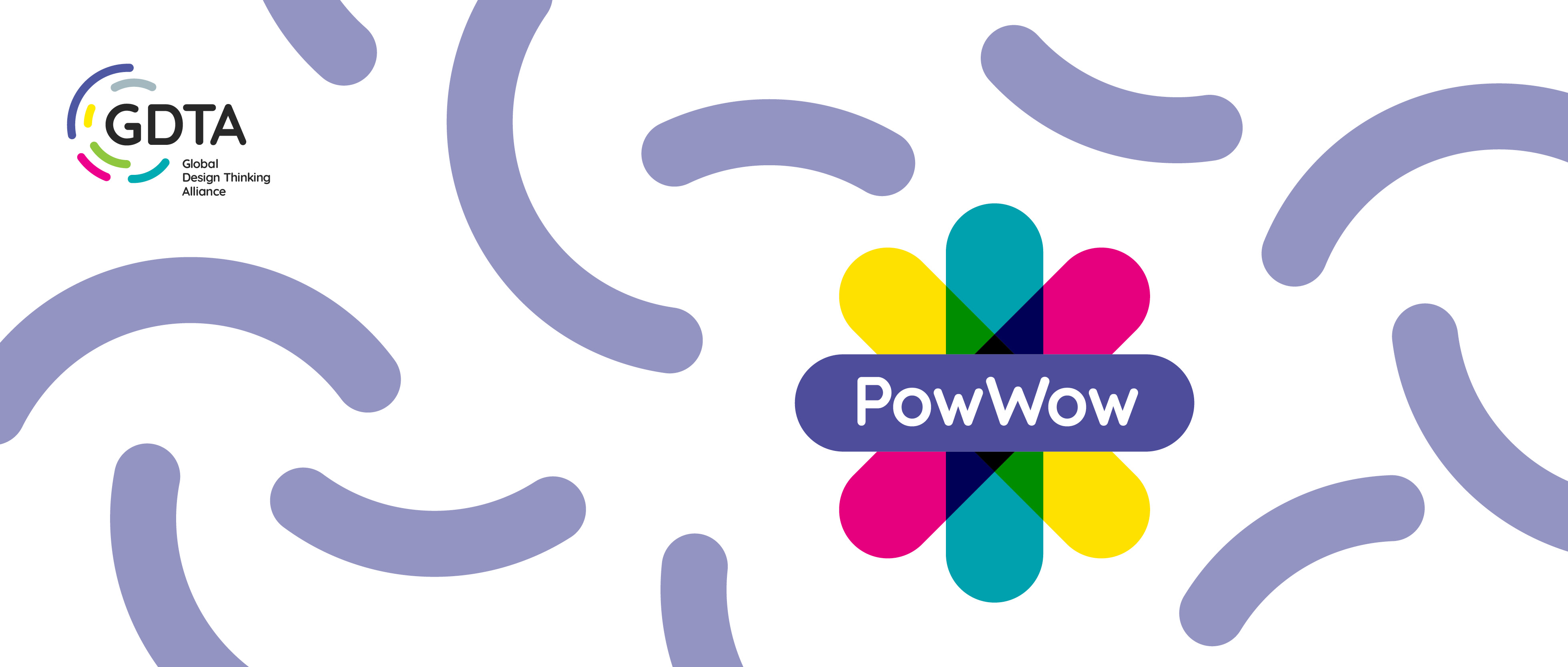 GDTA online event series
We are happy to invite you to our new online event series "GDTA PowWow" – an opportunity for global Design Thinkers to gather online to discuss important issues from our community.
At the "GDTA PowWow" series of online events, we want to take the time to gather our members and everyone from the global Design Thinking community in an informal setting to share experiences and discuss relevant questions around the themes Design Thinking, digitalization, (virtual) collaboration and many more.
Session #3 with Richard Perez, d-school Cape Town
In a discussion with GDTA President Uli Weinberg, Richard Perez, Founding Director of the Hasso Plattner School of Design Thinking (d-school) at the University of Cape Town, and Faculty Members Luke Doman and Mark Jackson will talk about how they adapted their programs during Covid-19, using technology that is accessible for all students, and share their vision for the future of the d-school at UCT.

About our speaker
Richard is the founding director of the Hasso Plattner School of Design Thinking (d-school) at the University of Cape Town. Funded by Hasso Plattner the d.school is a unique offering in South Africa that leverages the d.school network of both Potsdam, Germany and Stanford, United States. It is the only African School of Design Thinking that is officially affiliated with Stanford and Potsdam, drawing on the unique expertise, research and networks of these two institutions. Previous to this Richard spent 3 years at the City of Cape Town as the Director for World Design Capital 2014, where he had the unique experience of working to embed a culture of design-led innovation in a government administration. Before that he spent 10 years as a partner and director in an award-winning Cape Town-based New Product Design agency. He is also an external examiner for UCT's Engineering Design course and spent a number of years lecturing UCT Architecture students on the Theory of Structures. Richard's education includes a Mechanical Engineering degree from the University of Cape Town, a Masters in Innovation Design Engineering from the Royal College of Art and Imperial College of Science and Technology (London) and an Executive MBA (awarded with Distinction) from the UCT Graduate School of Business.
Session #2 with Linlin Shui, Communication University of China
In a discussion with GDTA president Prof. Uli Weinberg and other GDTA members, Linlin Shui, Head of the Design Thinking Innovation Center at the Communication University of China (CUC), shared impressions from China during the Covid-19 pandemic and explained how CUC build a prototype for an online Design Thinking course in only two weeks.
About our speaker: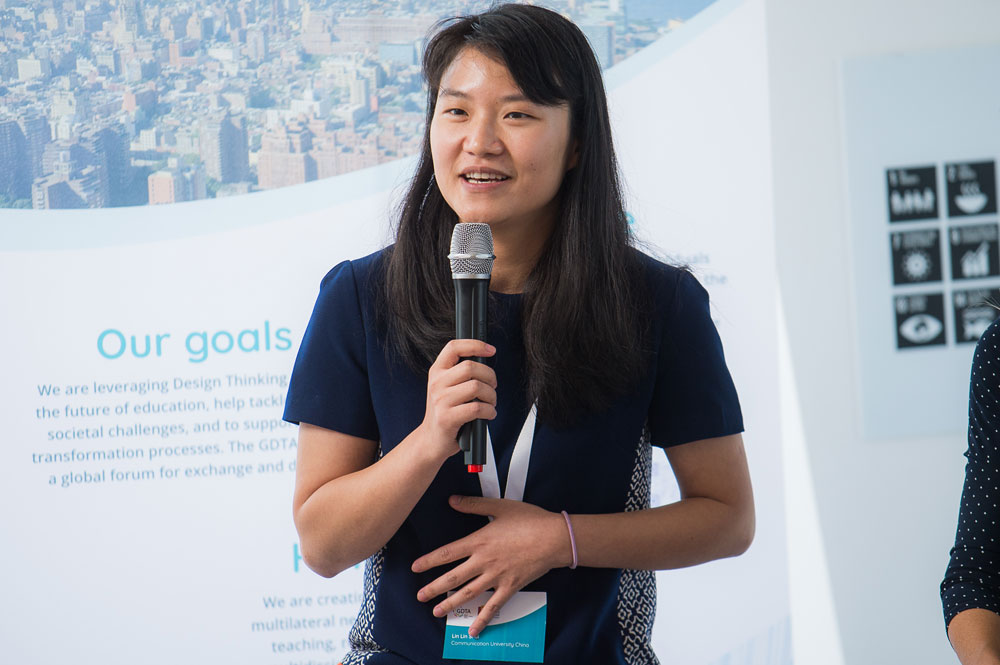 Shui Linlin, Head of the Design Thinking Innovation Center at the Communication University of China in Beijing (CUC) and Courtesy Professor at the Center of Design Research at Stanford University
Shui Linlin started her interdisciplinary, innovation-driven design thinking journey at the HPI D-School in 2009. When she came back to her own country, she took on the challenge of setting up the first design thinking school in China. Now she is the director of Design Thinking Innovation Center (DTIC) @ Art Faculty, Communication University of China.
Mrs Shui has the background of computer science and digital games design. And she is an expert of "Online Game Content Review Committee" of the Chinese Culture Ministry, as well as the director of China Association of Social Art. She was selected as one of the "Beijing Young Talents" in 2014.
Session #1 "Echos between Australia and Brazil – Creating virtual Design Thinking learning experiences"
In a discussion with GDTA President Uli Weinberg, Ricardo Ruffo and Reinaldo Campos from Echos Innovation Lab in Brazil shared how they are creating online Design Thinking learning experiences between Australia and Brazil.
About our speakers
Ricardo Ruffo – Global CEO and founder at Echos  
Ricardo Ruffo is a born entrepreneur, educator, speaker and explorer. He is the founder and global CEO of Echos, an independent innovation lab driven by design and its business units: School of Design Thinking, helping to shape the next generation of innovators in 3 countries, Echos – Innovation Projects and Echos – Ventures. Naturally curious, love gets ideas flying off the paper. He always tries to see things from different angles to enact better futures. In his free time, spend exploring uninhabited places around the world surfing.
Reinaldo Campos – Partner & Head of Learning Experiences at Echos
Partner at Echos, where he has been Head of Learning Experiences since 2015, Reinaldo participated in several teams as a consultant and instructor in innovation and training projects with corporate clients in the media, health, finance, education and civil construction, among others. Among the main projects is the Google News Initiative Design Accelerator with media and communication companies in Asia-Pacific.