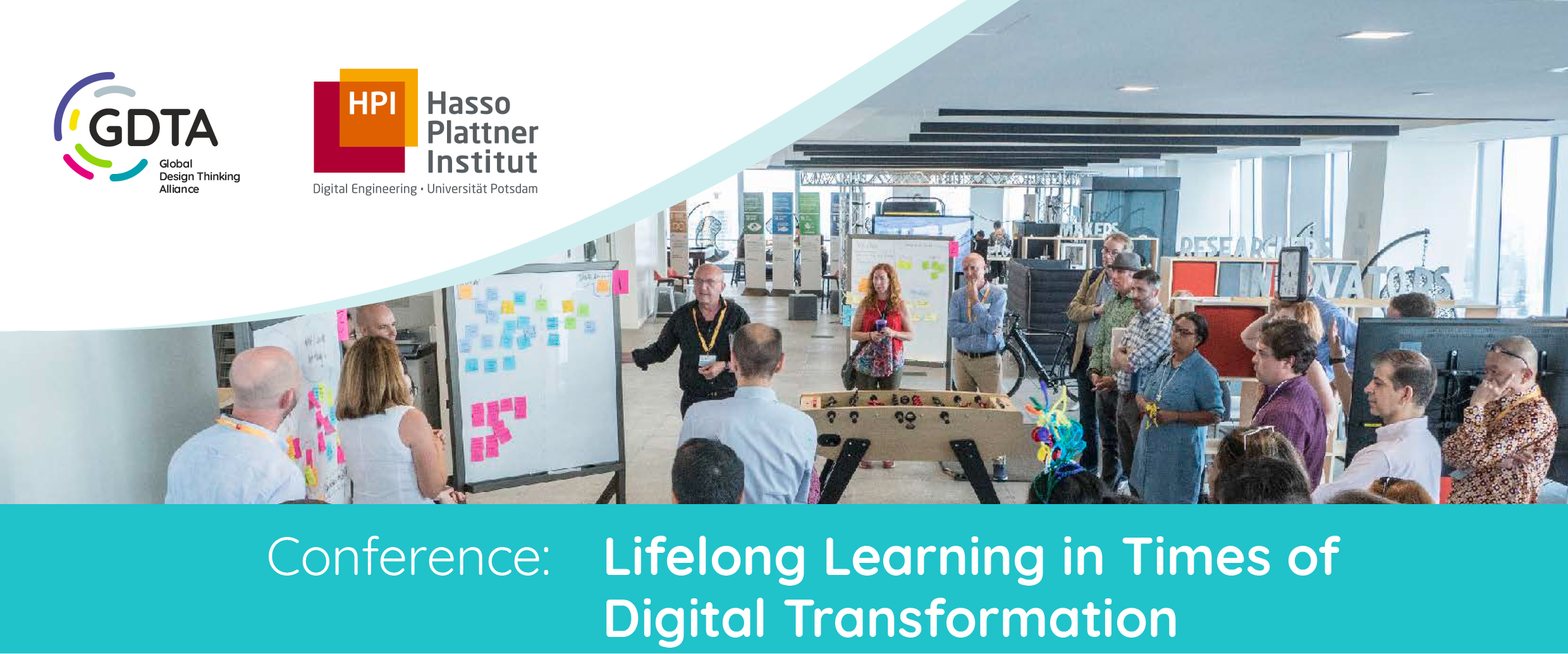 Annual conference 2019: Lifelong learning in times of digital transformation

On August 8th and 9th, 2019, the Global Design Thinking Alliance (GDTA) and the Hasso Plattner Institute hosted conference "Lifelong learning in times of digital transformation" at the Hasso Plattner Institute, New York.
The two-day conference brought together thought leaders from a variety of organizations to exchange, share concepts and discuss perspectives on learning in the 21st century. How can Design Thinking advance future-proof learning models? How do we need to change organizational cultures to support people in their learning processes? What kind of tools, methods, and training can enable people to actively contribute to and benefit from digital transformation?
During the conference, we addressed these questions from various perspectives. Speakers from companies such as IBM, SAP and Arundo Analytics shared their concepts for organizational learning. We addressed how administration and bureaucracy can become more agile, creative and human-centered. In talks, panels and workshops, we discussed how to innovate learning practices and how to develop relevant learning skills for the 21st century.
Thanks to all speakers and participants for the engaging debate and to our partner SAP for hosting us!