True to its theme, "Beyond the Status Quo", the annual Design Thinking Association of Malaysia (DTAM) Awards 2019 saw individuals come together to celebrate Design Thinkers in the public and private sector who have made momentous impact in their respective organizations and communities.
This year marked the second ever DTAM Awards, where the vibrant d.school Malaysia space was graced by distinguished invitees including the award presenters; YAM Tunku Zain Al-'Abidin Ibni Tuanku Muhriz, Trustee of Genovasi Foundation and Founding President of Institute for Democracy and Economic Affairs (IDEAS) as well as YBhg Encik Wan Saiful Wan Jan, Chairman of the National Higher Education Fund (PTPTN). In attendance also were Design Thinking enthusiasts from various backgrounds who came together to exchange DT-related experiences whilst partaking in various interactive activities that facilitated deeper understanding of the overall methodology – with a twist.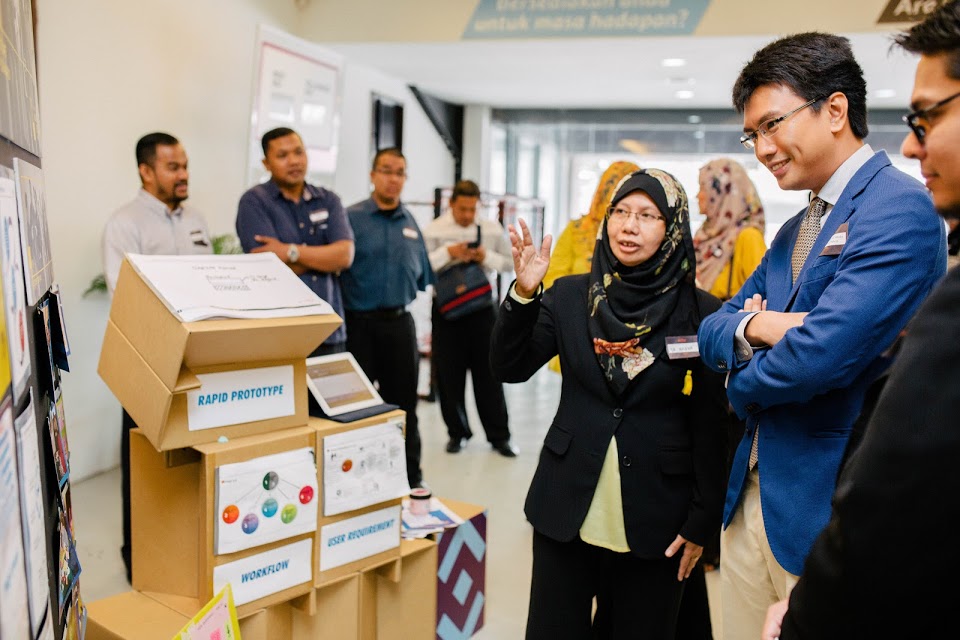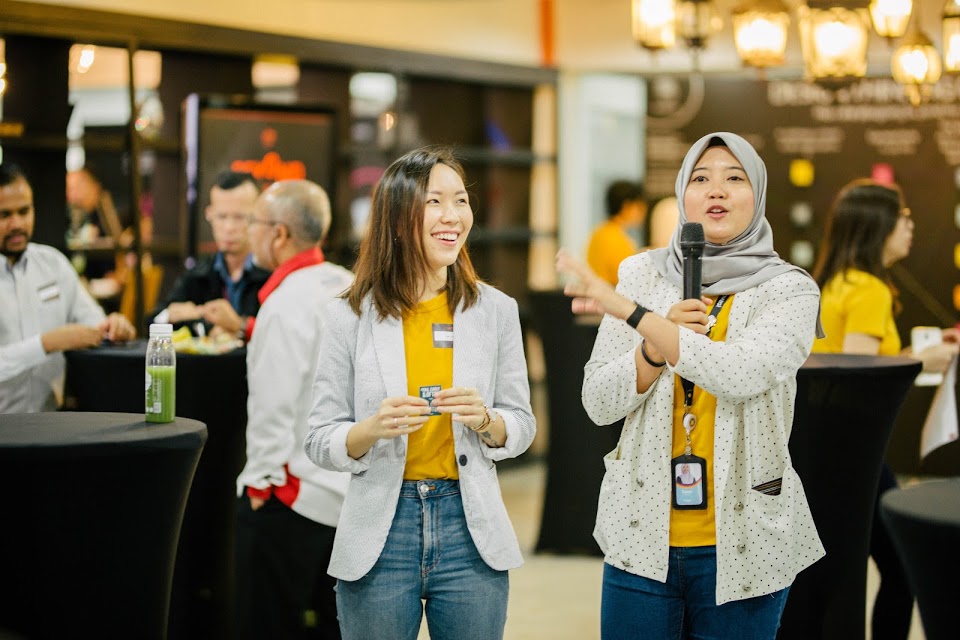 In its second year of conception, the committee brings forth Design Thinking for Public Sector Awards (DTPS-A) as a prodigious attempt at honoring the application of Design Thinking within various government ministries externally.
Highlights of the event included the awards ceremony for two major segments: 1) the Open Category Awards intended for both public and private sectors and 2) the prodigious new category "Design Thinking for the Public Sector Awards (DT-PSA)", which aims to honor the the effort of public service officers and departments who are willing to venture into unchartered territory with the use of DT in the public sector. Within these two segments were also awards for multiple sub-categories; Design Thinking Advocate and Design Thinking Trailblazer, as well as People Centric Award, Creative Collaboration Award, and Future Forward respectively.
31 submissions were received and screened from all across the nation and 21 shortlisted nominees went through a public voting selection process. Here, participants showcased their initiatives to the masses via a live online link. 13 finalists with the highest number of votes then advanced to the next phase, and shortly after, on 25th September, they went before a diverse panel of judges to present their solutions in under 5 minutes.
Towards the end of the afternoon, DTAM presented the Special Jury Awards to two uniformed bodies in recognition of their contributions in creating an environment that fosters collaboration, encourages experimentation and demonstrates a commitment to innovation in order to inspire problem solvers of the future.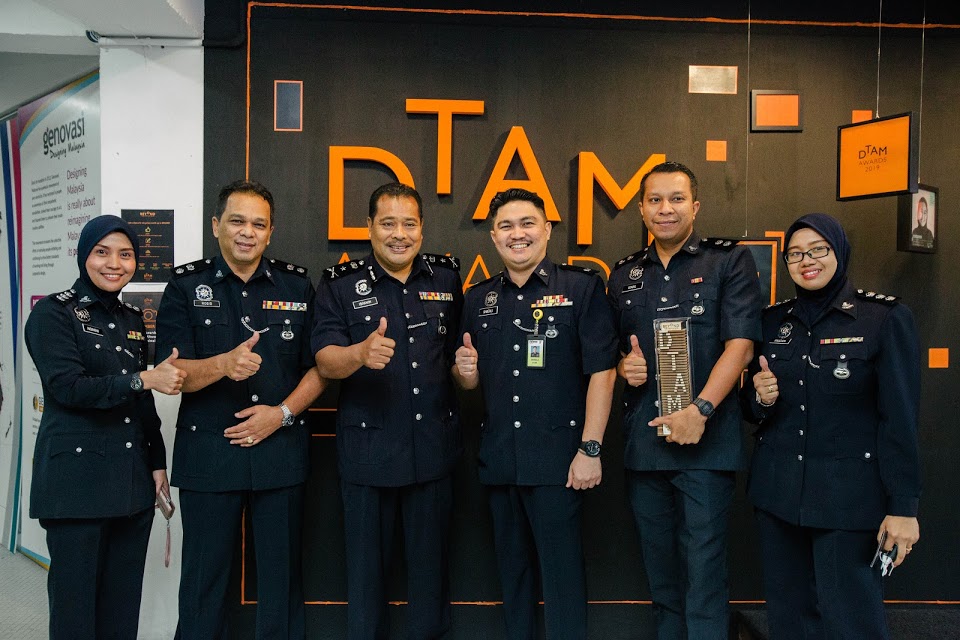 The first award went to Royal Malaysia Police (RMP). Through a praiseworthy partnership with d.school Malaysia, the RMP has made a deliberate decision to commit several of their high ranking officers for DT Foundation classes as well as DT for Decision Makers. These officers rank from Assistant Superintendent of Police (ASP) up to the Deputy Commissioner of Police (DCP).
The second award went to Royal Malaysian Navy (RMN) who have taken a commendable step forward in introducing disruptive frameworks into their highly regimented administration. They have taken and implemented specific actions to which the chain of command can be questioned, not to defy authority but to tactfully seek clear insights in order to make changes.
The Award Recipients for each of the categories were:
Design Thinking – Public Sector Awards (DT-PSA)
1. People Centric Award: Recognises efforts made in reaching out to the people, empathising their needs and that the REAL goal of REAL people who use design solutions is met
Award Recipient: Carta Inovasi
Organisation: Ministry of Health
Project: Created a child-friendly eye chart with the use of symbols to screen the eyesight of children as young as 4 years old.
2. Creative Collaboration Award: To honour and accelerate organisational transformation and imbue the culture of multidisciplinary work within the public sector.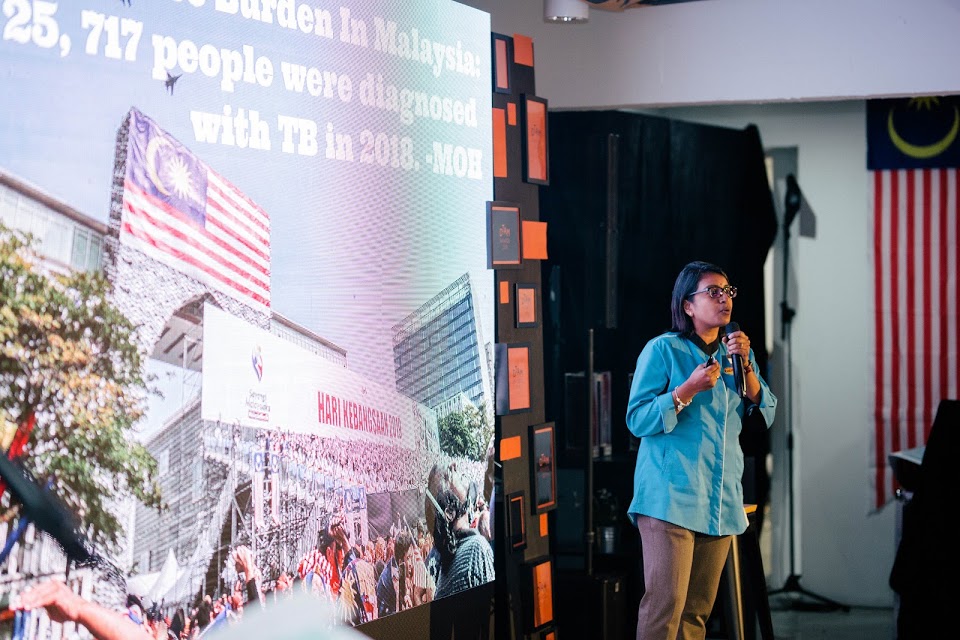 Award Recipient: Modified Sputum Container (MOSCO)
Organisation: Ministry of Health
Project: Improved the accuracy of tuberculosis (TB) test results and enhanced patient care by redesigning the equipment used for TB testing.
3. Future Forward Award: To celebrate future-proofing efforts of the public service sector in being agile by predicting potential needs of the user and adapting to those needs.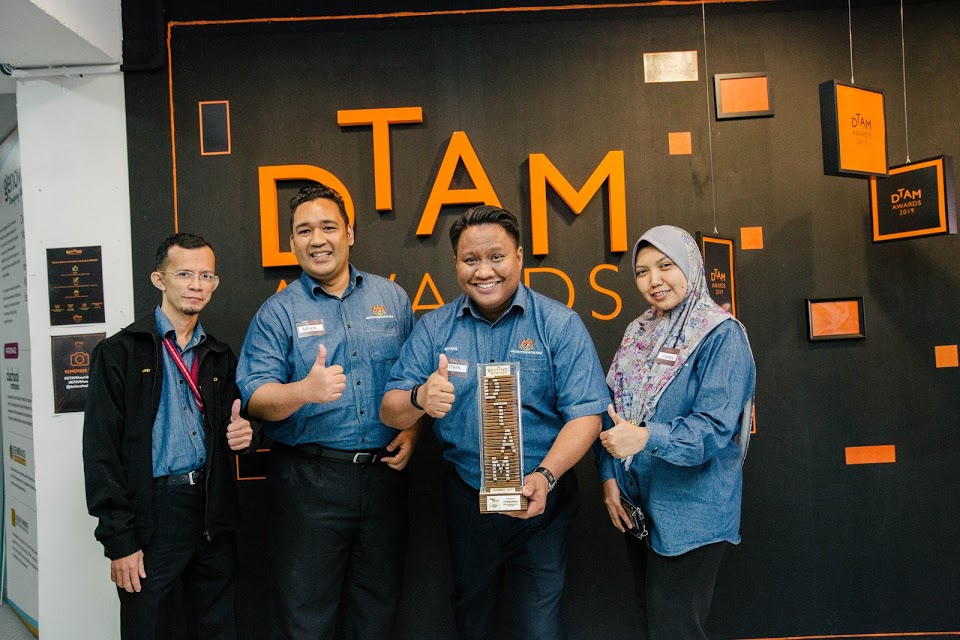 Award Recipient: MyPromise
Organisation: Jabatan Perkhidmatan Awam (JPA)
Project: Transforming manual reporting to real-time updates for improved
synchronisation across JPA's divisions.
Open Category
Presented to individuals who have demonstrated success in shaping purposeful, user-centric outcomes (this is open to both public and private sectors).
1. Design Thinking Trailblazer: Presented to individuals who have propagated the thoughts and values of DT to others, influencing larger scale adoption of DT.
Award Recipient: Tee Ee Lynn
Organisation: Sime Darby Property
Project: An innovative property buying platform that leverages the power of crowd sourcing, education, and the democratic process to co-build properties alongside customers.
2. Design Thinking Advocate: To honour someone who has demonstrated success in influencing and shaping purposeful, user-centric outcomes in their organisations.
Award Recipient: Ooi Yi Ling
Organisation: Taylor's University
Project: Introduced and integrated a standalone module for Business and Entrepreneurship undergraduates in Taylor's University.
Special Jury Award
The Special Jury Award recognises the efforts undertaken by the Malaysian uniformed services in challenging "how things have always been done". This award symbolises the boldness of the uniformed services in testing new areas and experimenting, even in their highly regulated environment. This year's special jury award recipients are:
Royal Malaysian Navy (RMN)
Royal Malaysian Police (RMP)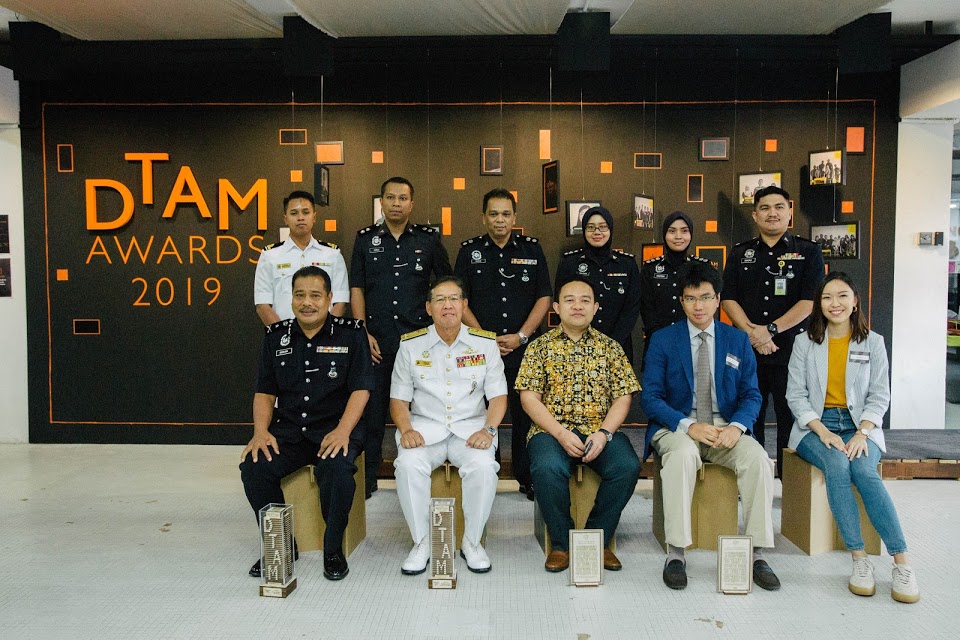 While a few were crowned winners, all finalists went home with a sense of pride and achievement for making waves in their workplaces through Design Thinking.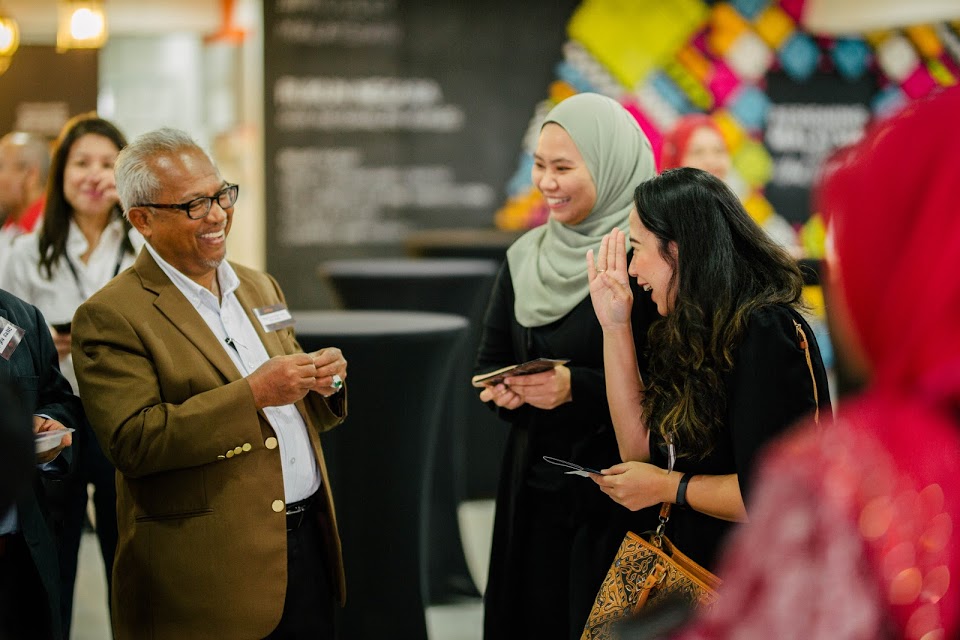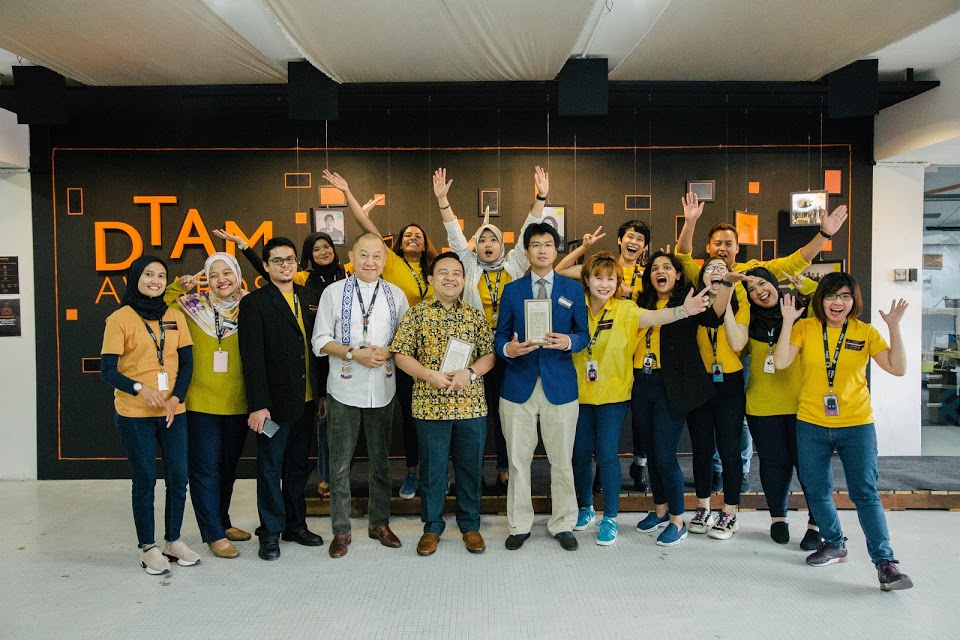 Event notable guests:
1. Guest of Honour and DTAM Awards Presenter for DT-PSA & Open Category : YAM Tunk u Zain Al-'Abidin Ibni Tuanku Muhriz
Tunku Zain is the Founder and President of the Institute for Democracy and Economic Affairs (IDEAS). He is also a Trustee of Genovasi Foundation, Yayasan Chow Kit, Yayasan Munarah, the Jeffrey Cheah Foundation and serves as an advisor or patron to numerous educational and musical organisations; a committee member of several societies; a columnist in three newspapers and a Royal Fellow of the National University of Malaysia.
2. Presenter for DTAM Special Jury Award: YBhg Encik Wan Saiful Wan Jan, Chairman of the National Higher Education Fund (PTPTN)
3. Global Design Thinking Alliance (GDTA) Secretary General and CEO of Genovasi Malaysia Sdn Bhd: Dato' Lee Yew Meng
4. DTAM President: Lee Jun-Elle
5. Director of d.school Malaysia: Kamaliah Kasmaruddin